Custom Steel Wire Baskets
Made with various finishes including stainless steel, Salco's custom stacking baskets are fabricated and welded from wire rod stock from 0.1055″ up to 0.375″. Our specialized baskets can be made with wire dividers, holders, frames, or custom part holding features. We can also design wire inserts for nesting parts in plastic totes. Salco also offers ergonomic handles, which fit comfortably in the hands giving a firm grip and helping prevent stress normally placed on fingers, hands, and arms when lifting and carrying rod handle baskets.
Flat Expanded Metal Baskets
Custom flat expanded metal (FEM) baskets used for bulk part packing, washing, and many other purposes. These baskets can be stacked for compact storage. Salco offers competitive pricing and free cost estimates.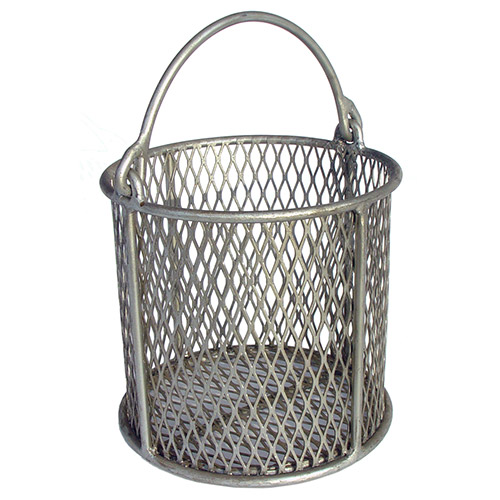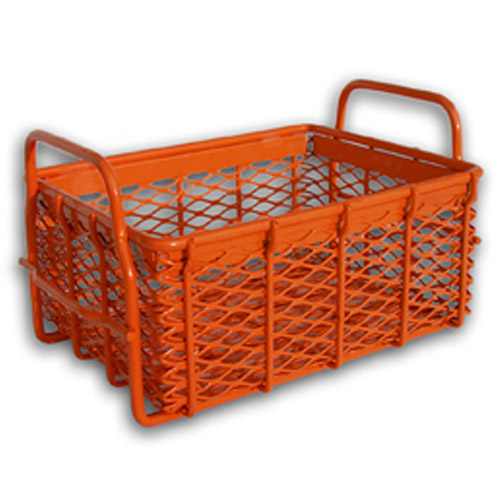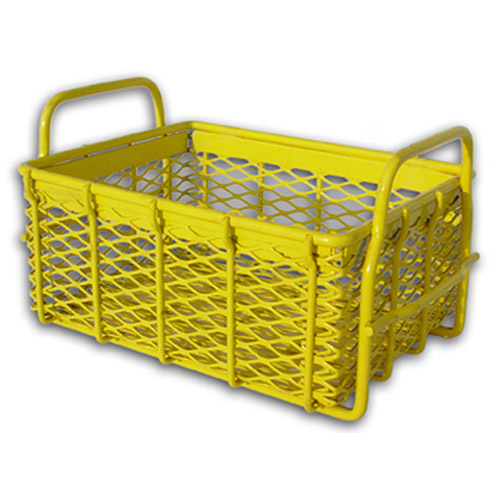 Ready for a Quote?
Salco can quote basket projects of all shapes and sizes. If you have questions about our services, please click here to contact us. Someone from our team will be happy to assist you.
Specially designed wire baskets to hold shaft parts of all shapes and sizes. Ideal for storage, in-process systems, and wash operations.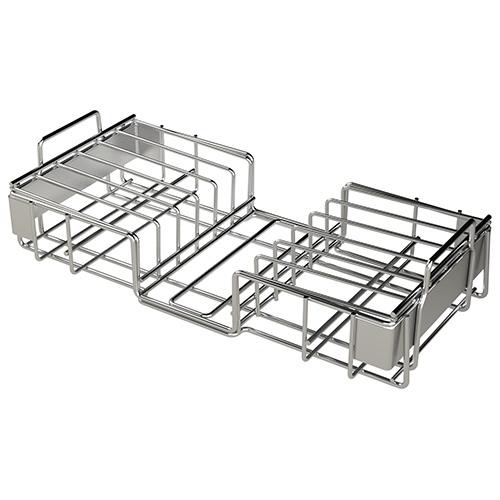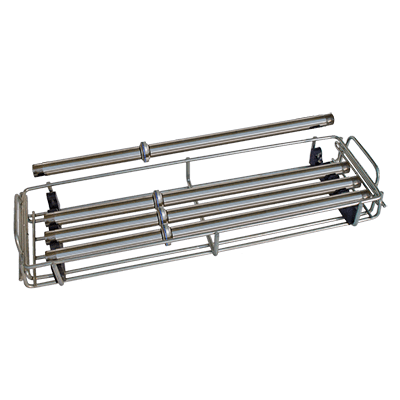 Custom wire baskets with part dividers to hold valve body parts. These baskets keep sensitive surfaces protected and ensure parts remain separated.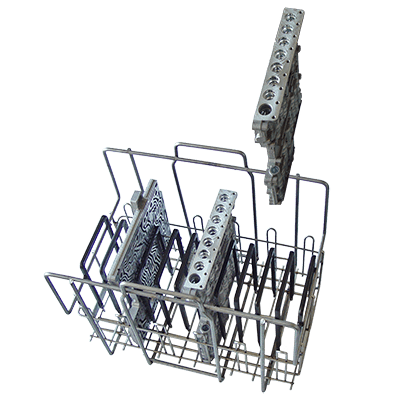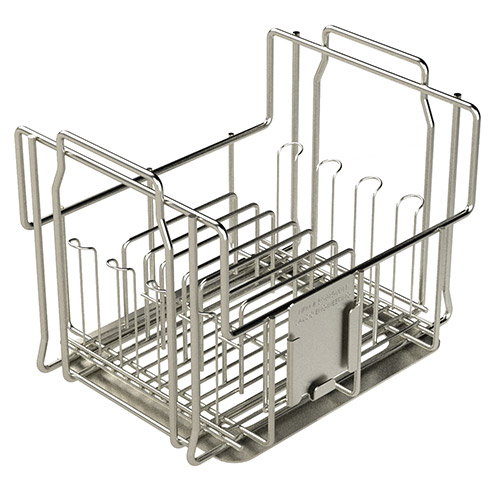 Plastic Tote Wire Inserts
The best of both worlds. Wire inserts are made to fit your particular part and placed in standard plastic dunnage. This yields a lighter weight basket that is stackable and returnable.